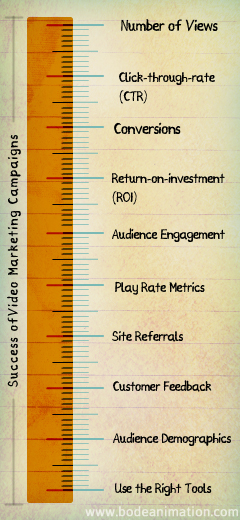 Videos bring together sound, pictures and interesting story lines.And when the "social" aspect is added to these videos, what we get is a surefire way of delivering a targeted message to consumers instantly.
But it is extremely difficult to measure the returns created by an online video. Sometimes,marketers and agencies spend more money on determining success than actually producing the video..
Here, we have lined up the important measures and metrics that should be invested in early on if you are planning to create viral videos. These are the top 10 measures of a video campaign's success.
1.

Number of Views:

These depict the number of times a video has been opened. This doesn't automatically mean that the video was watched through till the end. But a good number of views will let you know that at least the thumbnail and title are attractive enough to get a click from potential viewers.