Hey y'all! We are now in the Silicon Valley of India.
Yes, Bode Animation expands to Bangalore.
Still overwhelmed by the support of our AWESOME clients.
We would love to be able to gift everyone a certificate of appreciation. Kidding.
We continue to say "WE HAVE THE WORLD'S BEST CLIENTS EVER!!!" and we truly mean it.
You recognized our work, identified the strengths and helped us serve better in every possible way. You have shaped up Bode Animation.
A New Season. "Val – Director of Sales and Marketing":
We are delighted to introduce Valliappan Subbaiah fondly called by our team as Val.
The most energetic and dynamic person. Matured in thoughts but Young at heart.
Shoot a topic and he can speak hours together on it. Highly knowledgeable, yet simple.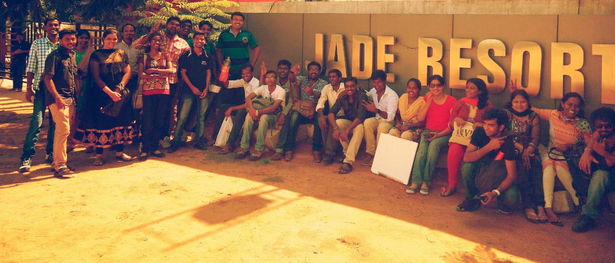 A guy who wants to be part of a more energetic startup ecosystem in his career.
Welcome to the team, Val! We are very fortunate to have you on board.
Val completed his schooling in Chennai and pursued Production Engineering at RV College – Bangalore. Later he had a short stint with ITC Limited, Bangalore.
He was passionate about Stocks and Commodities. After having learnt the nuances of trading at Valampuri & Co., Chennai, Val became a part of Chona Financial Services during a time when online stock trading was becoming prevalent in India.
He moved to US in 1999 for his MS in Information Systems Management and worked there until 2011. And now, he is the brain of Bode's Sales and Marketing, Bangalore division to drive growth and more successes with his deep experience.
We triggered some random questions and captured the best nuggets from our conversation:
1. Tell us one factor that brought you from US to Bangalore?
I wanted to be an active part of the startup culture that is so prevalent in Bangalore. There are numerous startup incubators and accelerators that mentor startups here. One can witness numerous networking events and technology expos for startups. From what I have seen, there can be no better place in India than Bangalore to experience the Startup Revolution.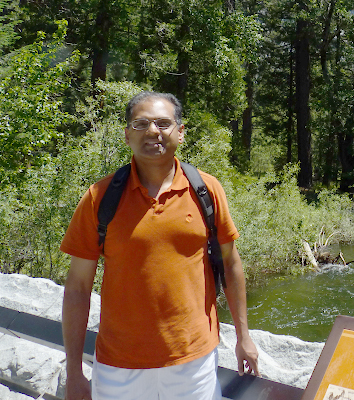 2. Why Bode?
Bode Animation epitomizes the creative talent and energy I came looking for, when I left US.
I offered to help Bode Animation expand and grow in India and all around the world.
Bode team responded with much enthusiasm and here I am in Bangalore to scale up the company into a much larger organization than they already are.
3. What is your onboarding plan for the Bangalore division of Bode?
Every video by Bode is a sales pitch. At the end of the day, someway or the other, we are all salespeople. Be it a mother feeding her kid nutritious food while selling the concept of healthy eating or a startup in Bangalore selling organic micronutrients to replace chemical pesticides.
We all need to sell. We all need to communicate to sell. What else can be the most effective and visually appealing medium of communication than a AV, the audio-visual — Video.
The team's strength lies in its innate ability to understand any business model and articulate the specific value addition provided by a customer. Its expertise lies in presenting the USPs in the most creative way to a defined TG. This makes the customers of clients respond to the CTA at the end of every Bode video that achieves the objective consistently and without fail.
Given the fact that the start-up ecosystem in Bangalore is amongst the top 20 in the world according to Techcrunch, there is a huge opportunity for start-ups and Bode Animation to work together and find innovative ways to communicate and sell to various stakeholders.
4. What's the culture you wish to build on?
A shared social behaviour, self-organization and a sharp focus is the password.
Bode Animation as a community like honeybees should focus on Bode's vision and mission and with timely pointers to consistently achieve targets.
5. As a Director of Sales and Marketing, what is keeping you up at night?
I always wanted to find more innovative ways to motivate team members and to promote Bode Animation, which keeps me apart from sleep.
6. What is your proposal for the team members waiting to kick off at Bode Animation, Bangalore?
A team is only as strong as its weakest member. Bode Animation will empower all of its team members, including a new entrant, to make decisions at the point of customer contact.
When an empowered junior team member performs at his/her best and succeeds, it ends up motivating the entire team.
We believe in the following lines,
"When you enjoy what you do, it's no longer a job, it's just paid time enjoying yourself."
7. How do you spend your free time?
I spend a lot of my time reading on innovative ways to grow food with the most positive impact on the environment. I love to watch movies that are inspiring and motivating.
Not only Val!
We are a bunch of
* Creative Thinkers
* Innovative Planners
* Mind-blowing Marketing Strategists who are passionate about making your brand shine.
We are laser focused in helping millions of startups convey great business stories via cute videos.
Your investor pitching can't get simpler than this. Get funded!
Looking for opportunities to join our Bangalore team? Want to be a part of Bode's success story? Please contact: Val@bodeanimation.com