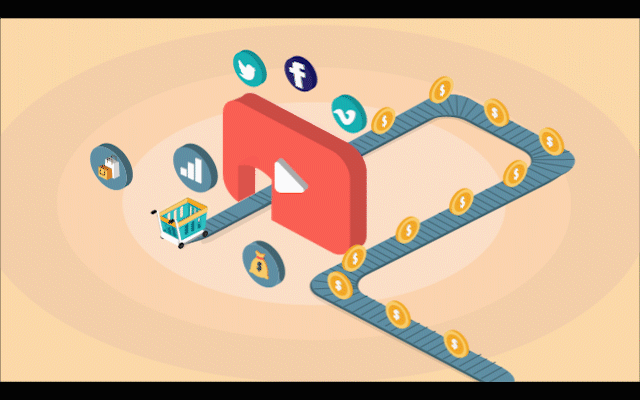 With the surge in technology, it has become apparent that having an online presence is important to success. This is obviously true then, for businesses – which is why e-commerce has now become huge. However, the two disadvantages that customer's face with online buying is the absence of the human touch and the inability to 'touch and feel' the products before buying. For a large number of customers, this is very important, and even though it may not be possible for customers to 'interact' with the offerings before buying, companies can use social video marketing, which would be immersive and interactive, leading to a boost in e-commerce sales.

Social videos provide e-commerce businesses to present their offerings through a visual mode and on a highly visible platform that allows sharing, commenting, and instant responses. For prospective customers, this visual, albeit digital interaction with products helps them overcome some of the consternation they may have with regard to the company and its offerings. In addition, positive comments of current users via social media would further allay their doubts. Research proves that people are more likely to buy a product that they can connect with and that existing customers endorse by way of comments and 'likes'. While a picture may be worth a thousand words, according to the old adage, social videos are worth than a lot more – wouldn't you agree. Social video marketing is then becoming the next big thing, as astute marketers are turning to it, moving away from traditional methods of getting the products out there.
While some time back YouTube was seemingly the only platform that supports videos, the surge in the preference of social video marketing has ensured that other platforms are now joining the 'party' – Facebook and Instagram being the other two most popular platforms. Statistics show that while YouTube has a little over 1.13 million views, the same video on Facebook got over 5 million views!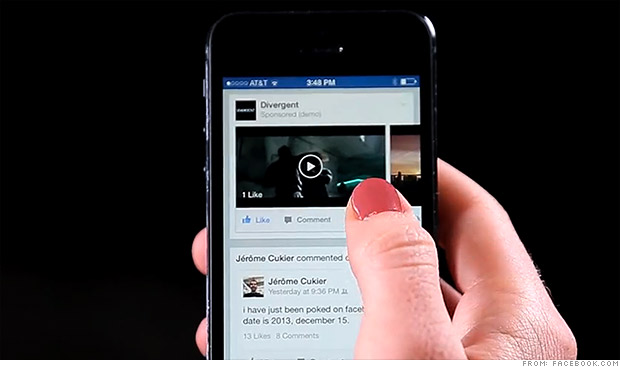 [Image Source=adage]
These figures simply indicate how popular and powerful social video marketing is, especially on platforms that allow sharing, commenting, and discussions. As people view videos, they tend to 'share' it with their circle of friends and associates, increasing the visibility and reach of the company without the added effort and expenditure on advertising. Their customers become their sales persons and brand ambassadors!
Social video marketing boosts e-commerce sales – there is no doubt. However, have you ever thought of how the increased conversions are possible?
The Secrets to this success are:
Social video marketing, as mentioned, has better penetration and reach – for example,Facebook attracts over 8 billion views per day – the reason being that it is easier for companies / brands to connect with users via this platform, as compared to others. As social video marketing becomes more popular, the downside is that the number of companies vying for the same customer's and their attention has increased too. This, in turn, has resulted in an overwhelming amount of 'noise', which could potentially drown out the 'voice' of several companies, unless they have something unique and extraordinary to offer. Breaking through the noise is essential – marketers relying on social videos must understand the nuances and host their videos on platforms that would allow exposure and visibility.
Another reason for the popularity of social video marketing is the Call to Action (CTA) features.[Image Source=barrycunningham]
Users and visitors are able to easily share, comment, and like things that interest them. By integrating the CTAs, companies enhance the possibility of not just their videos being watched and passed on, but also keeps people longer on their sites which would encourage them to visit other 'pages' of the company's site. This prevents distractions, and keeps the visitors focused on the company and the message via the videos, leading to engagement and more conversions over time.
With so much information, so many companies offering myriad choices, and a variety of content to read and view, customers are becoming increasingly impatient, with attention spans becoming shorter with each passing day. The maximum attention that people has ranges between 8.5 to 10 seconds, which effectively means that companies using video marketing, must remember that a 10-minute video will be a sordid failure. People would much rather watch a high impact 10-second video, and pass it on if they like it. The good news with social media is that the design and 'structure' better supports shorter videos –hence social video marketing with a 10-second video is more likely to be successful.
While the burst of a video on a company's website would be seen as a disruption, people actually expect to see such videos on social media – therefore the acceptance is higher. Videos that are informative, interactive, educational, and yet arresting are more likely to get a higher number of views and shares. Customers love to learn something new in a short span – hence video marketers must ensure that the videos demonstrate the benefits and uses of the products in that short period. This will ensure more interest, actions taken, and chances of conversions, with very little effort on the part of the company. Customer acceptance is a lot higher of well-made succinct videos rather than ones that are long, and with the core message towards the end.
Social media platforms allow for paid advertising and priority placements of company advertisements. This provides a real boost to the various kinds of content a company may publish, videos included, especially for companies with smaller social networking ability. The ability and impetus to the video content, would certainly help boost e-commerce sales.
Customers want experiences – interactions – anything that makes them feel connected to a brand / company. This means that companies must move from traditional marketing methods to providing first-hand experiences, which is possible through two-way interactive and immersive marketing methods. There could be many ways to do this, however, video marketing medium is possibly the most potent, powerful, and with a potential for higher returns. Customers and viewers engage through multiple senses, breaking down some disconnects between the real world and online buying. Social video marketing does not seem like a fad – but rather an upward and fast-moving trend that is unlikely to give way anytime soon. Smart marketers are leveraging on the strengths and potential of this method of marketing, and seeing some great results and boosts in e-commerce sales.
Every business / company is fighting for a place in the market. However, to maximize customer engagement, a sound marketing strategy would be beneficial. Social video marketing is a modern approach and reflects the growth mind-set of a company – aspects that the customer of today finds very engaging and attractive. Through innovation and creativity, a company can cut through the melee, attract more attention, and drive conversions over a longer time period. Have you picked up your camera yet?