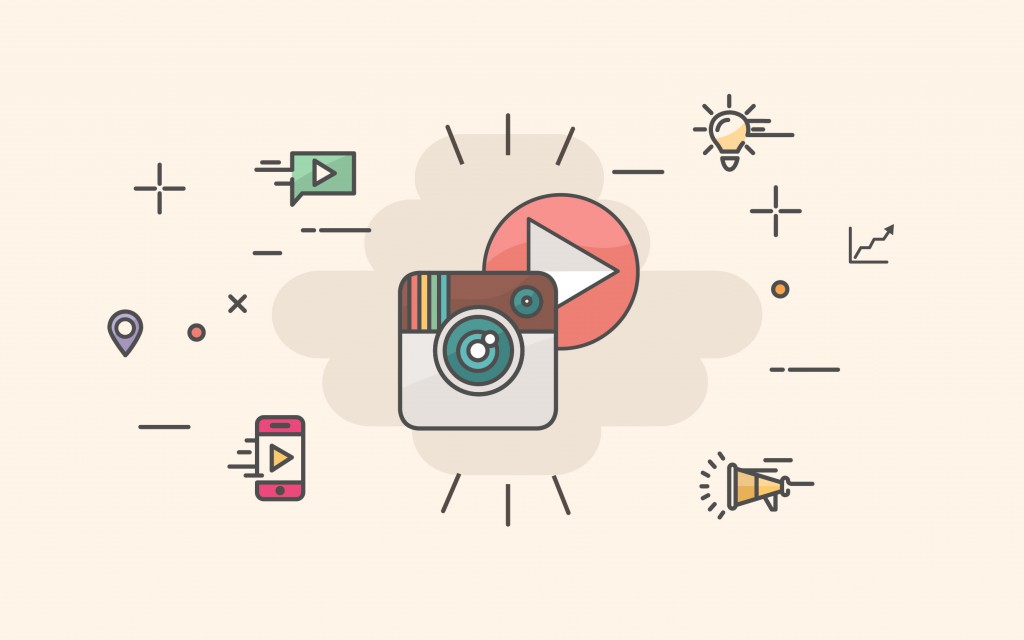 The first thing that pops into the mind when one speaks about Instagram is photos – a sea of photographs on a variety of subjects and a large number of people. This platform began by promoting the power of images to convey thoughts and share messages. However, soon enough realization about the greater power of using it for video marketing struck, and Instagram launched video uploading capability. The great part was that adding videos did not disrupt the aesthetics or essence of this platform.
The Instagram way of video marketing:
We know that viewer attention span is rather short, and while videos on Instagram may have created even more opportunities for marketing through the social media route, the fact is the ideas must be conveyed swiftly and as creatively as possible. Every second of these videos must create an impact – since people usually stay on for about a minute or less. It makes sense then, to master the art of creating high impact videos that will convey your message instantly. Using video marketing to promote your business through Instagram requires a set of strategies.

Let us look at some of them:
Customers love to deal with companies that appear 'humane' – have a face they can connect with, especially if most of the interactions happen online. To promote your business through videos on Instagram, it would be a great idea to give your 'audience' a peek into the actual working of your company. It is intriguing for customers to see how a product is made, what people in the office do on a typical day, and other 'behind closed door' occurrences. This transparency enhances a sense of oneness and belonging, making feel more connected and engaged with your brand /company.
Understanding your customer base – both existing and target – will make it easier to put out video messages that will instantly connect. The important thing to remember is that Instagram has its own 'feel' and fan following – hence it must be treated as an individual entity for sharing video content and not be confused with other video sharing sites. It is best to use Instagram what it works well for – that is shaping the image and perception of a brand to show 'followers' the 'real' company.
It is important for new users to understand first the nuances and basics of this platform before jumping onto the video marketing bandwagon. The most important thing to know is that this platform was created foremost for users to share about themselves – using images and now videos. However, a brand that shares about itself would soon be able to form a connection with viewers, thereby creating a kind of online 'discussion' group /community. It is imperative for a company to ensure that viewers can 'search and find' it on this platform – putting a link to its Instagram profile on the main website is an excellent way to show a connection.
Videos are the most vivid form of content and can prove to be highly effective when done right. Always post high-quality videos, with engaging words that instantly catch the attention of the viewers and interesting enough to share with their friends and associates. For marketing through videos to be successful on Instagram, it is vital, as mentioned, that the videos highlight the fact that there is 'someone real' behind the scenes – robotic and rote videos will not work. The idea to convey the personality of the brand – much like an individual user would do. Such 'enticing' content is sure to get a large number of 'views and followers', raising the possibility of actual purchases.
People and companies are on Instagram to make a connection with viewers. For businesses, using video marketing is a great opportunity to engage in an interactive and exciting 'dialogue' with viewers, rather than just shoving information at them. One of the biggest advantages of video marketing via Instagram is that the barriers to entry are low – a little time, some effort, and a smart device is all it takes to make a splash and 'enter' people's lives with a bang. All that remains to be said is – companies that have already begun posting videos of their brands on Instagram – kudos and those that have not – what are you waiting for?