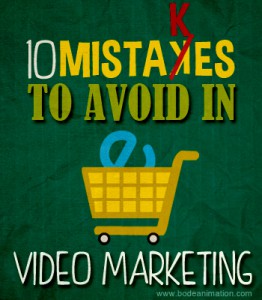 Gone are the days when we used to walk miles to shop or buy any product. Electronic commerce, also known as, E-commerce has made it easier for customers. Just in a click away, the website lists out the entire historical background of the product. Right from customers' purchasing detail to their secured accounts, the website ensures privacy for customers.
Such is the impact of E-commerce. It is the only major industry, where competition is larger in number. There about more than 100 e-commerce websites functioning in India. They are either Business-Business, Business- Customer, Customer-Customer or Business- Government. For instance, eBay is one the customer-customer e-commerce websites, where transactions happen between individuals or consumers. Similarly, Amazon, Flipkart, Snapdeal, Jabong, Myntra are all major e-commerce websites in India. Although, it is easy to launch an e-commerce website, most of the owners struggle to reach the marketing point. Henceforth, many marketing experts switch on to Video commerce.
Video commerce, also dubbed as, e-Commerce Video is used to promote products or services through video content on Internet. This platform has witnessed increasing growth in recent times. It is the major turn-out for all those entrepreneurs who devote their time and money on owning an e-commerce website. The major reason why videos have become a source for marketing is simply because audiences prefer watching. A video is more likely to engross in one's mind than any other content.
Ever since the first TV commercial was broadcasted on WNBT for Bulova Watch Company at $9 for a 20 second spot, on July 1, 1941, many companies have marketed their goods and services using video.
But some small companies couldn't afford to pay high prices for producing and distributing a commercial message to public via broadcast and television networks. Thanks to Internet, any company can now market or distribute their video online.
Many companies might have branded products, good services and powerful videos to feature a product, but they lack strategies. Though video is a great platform to communicate, certain strategies are being adhered for the use of marketing. Here are some of the mistakes that have to be avoided while marketing your video.
Content
Goal in mind
"What is your goal?" Most of the companies forget what their end goal is. Ask yourself why are you adding a video to your site? Do you want to specify any unique feature? How will your video bring in more customers and increase more shopping experiences for your customer? Put across all your ideas and questions into a paper. Strategize your financial goals as well.
Message
Video is a useful source only if it conveys a message properly. This is indeed an important step to be followed. A customer shouldn't get an idea of asking "What's next?" after watching a video. Invoke emotions into your video if needed, but make sure to always stick on to what you wish to convey through the video.
Boring content
Remember, the person watching the video is not a robot. So, avoid too many industrial jargon to produce it like a corporate video. Give a sense of entertainment and humor in it. For instance: Storyboard the video like a comparison to reality. Specify the needs of your customers while you tend to entertain them.
One Video
Most of the companies think that they get enough traffic to their website if one of their videos gets a huge success. But, the truth is "no". For instance, if one of your videos gets enormous traffic, feel happy about it, but don't get satisfied and don't think you have done with your duty. In fact, since your video has got you success, the customers will have more good impression on you and the company. So, the upcoming videos should also give much higher impression on the company, so as to generate traffic.
Length of the Video
A commercial video shouldn't be too long. Even if it narrates a story and specifies customers' solution to the problem, if the video is too long, customers often be likely to close your video. Customers don't have enough patience to look into such lengthy video, despite of the fact that it is entertaining. Don't drag and make your customers lose the idea of checking your website.
Promotion
Videos on your site
Don't hide your video on your website, while listing out the product detail. A product detail may list out the features in points, but when the video is placed along, the customers will have a clear idea of its special features and benefits.
Blog
Make your video more sharable either from your website or blog. This is an important strategy, for companies do not technically have a sharable option. Blog is one of the media platforms, so never miss any chance to promote. Give an embedded link to share.
Social Media
A platform like Social media makes it easier to promote. With Facebook, Twitter, LinkedIn and other medium, one can get a hang of what the customers think. For instance, when you post your video on Facebook, you get reviews and feedback from viewers immediately. In that way, you can make it interactive. While using Twitter, make sure you use Hashtags, but not a lengthy one.
YouTube
If your video gets listed on the first page or popular videos on YouTube, it is because you have chosen the right way of marketing it. Give a description and make the title as simple and catchy it has to be. Make it more viewable to public. Make sure that your subscribers get increased in your YouTube channel.
E-mail
First thing, don't spam. For instance, the Obama campaign sent out an e-mail blast unveiling a new anti-Romney docu-drama video tied with the announcement of their new website, RomneyEconomics.com. In 3 different places on the e-mail, there's either a direct or implied call-to-action to watch their video. Yet when you click on either of the email's text links or the play button, it doesn't actually lead to a page with any video. Instead it leads to a sign-up page to "Join the Truth Team." So, make your steps straight to the subscribers, instead of giving unnecessary process to view the video.