" We are different, in essence, from other men. If you want to win something, run 100 meters. If you want to experience something, run a marathon." – Emil Zatopek
The Green and Clean Chennai marathon was conducted at Marina beach on the 4th of October, 2015. This is to fulfill the vision of creating awareness on the importance of planting trees for a brighter tomorrow, among the public.
Many concerned and enthusiastic citizens of Chennai got up early to show their commitment towards nature and as a tribute to our former president Dr.A.P.J Abdul Kalam. The marathon was a 5 km run that started and ended at the humongous marina beach light house stretch. All participants were provided with a running t-shirt, running rib, finisher's medal, finisher's certificate and a sapling. The marathon was open to people of all ages, who were willing to emphasise on the importance of a HEALTHY living. This initiative was taken by SRM students alongside BODE ANIMATION.
When SRM students (Rakesh, Uma Maheswari and Anisha Rahana) and the marathon organisation came to us with the idea, we at BODE ANIMATION were more than enthusiastic about realising a great vision. In BODE ANIMATION, we value the importance of a pollution-free society, therefore it was only natural for us to jump at an opportunity to involve ourselves for such a novel cause.
Start something that matters.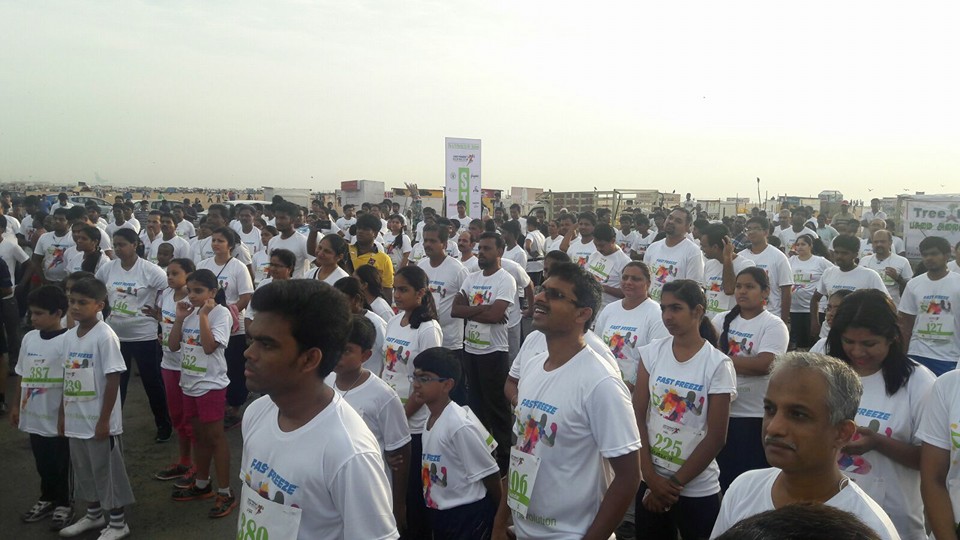 Our energetic participants eagerly waiting to begin their run for 'Swachh Chennai'.
If you want to go fast, go alone. If you want to go far, go together.
Compete Less. Encourage More.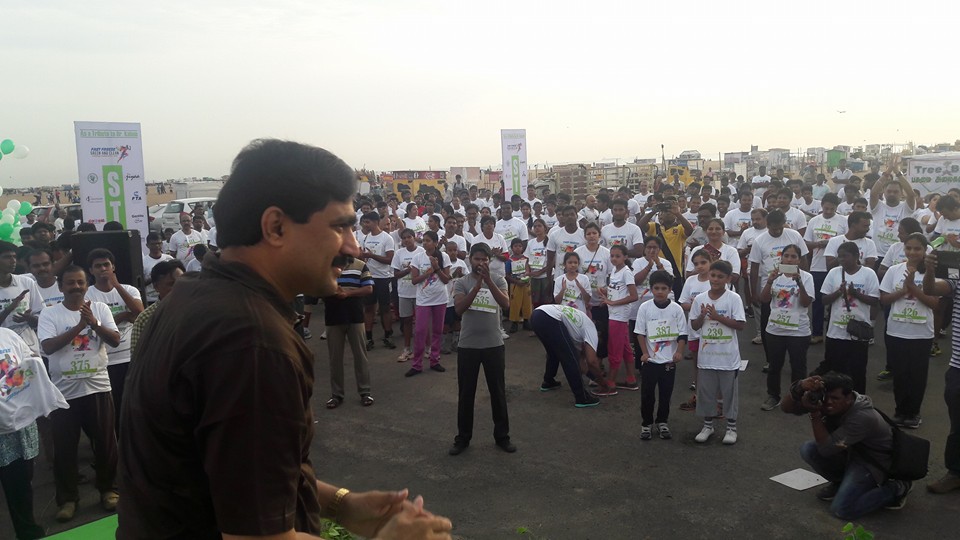 Mr. Ponraj inspiring all active participants to run.
Leadership is influence.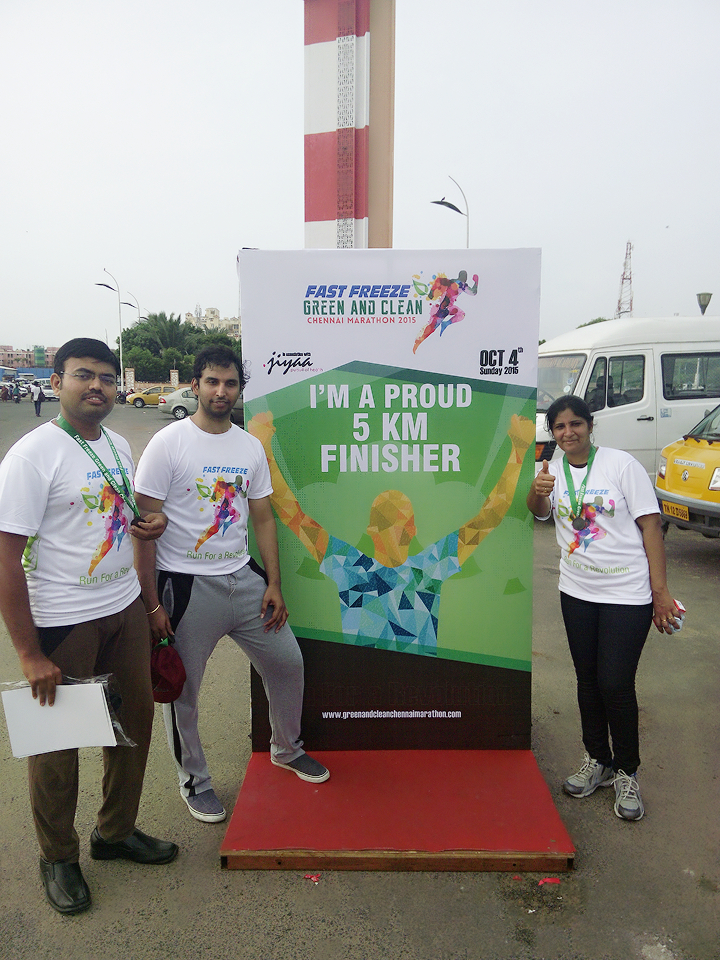 If your actions inspire others to dream more, learn more, do more and become more, then you are a leader. Our own founding team was part of the marathon inspiring all teammates to run and achieve our goals as a team.
We made it, Selfie time!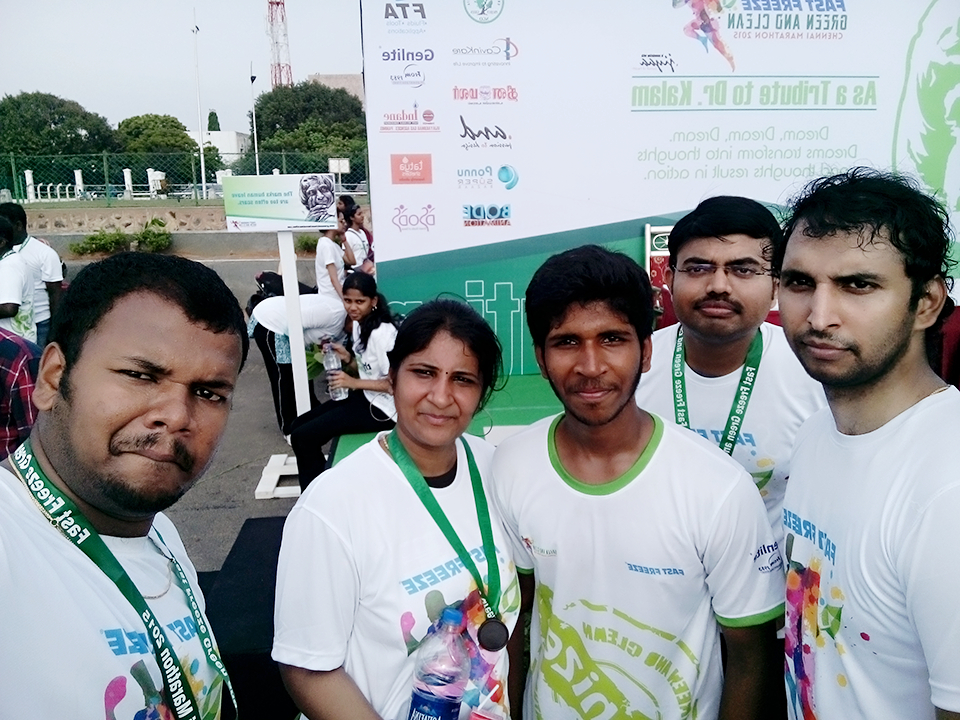 Finishing a marathon is a state of mind that says anything is possible.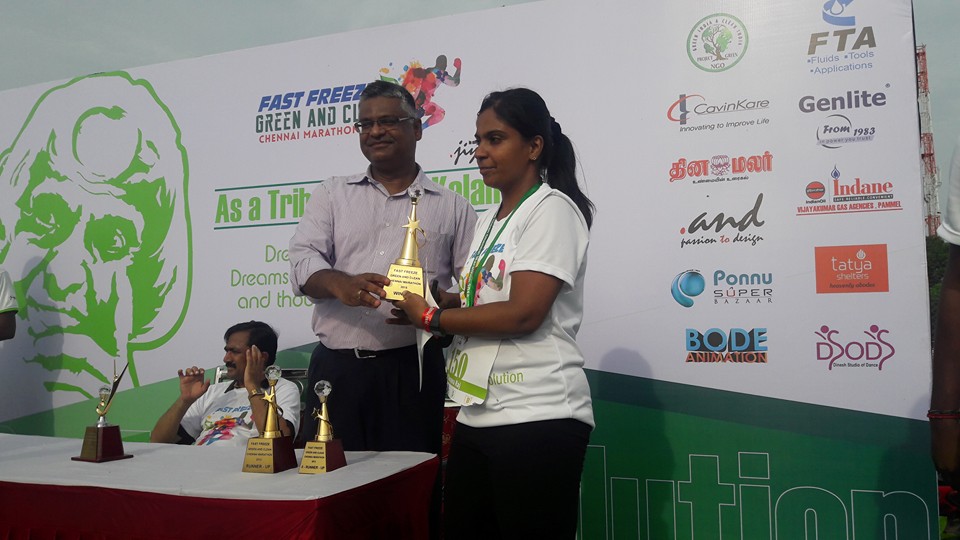 Run for a REVOLUTION.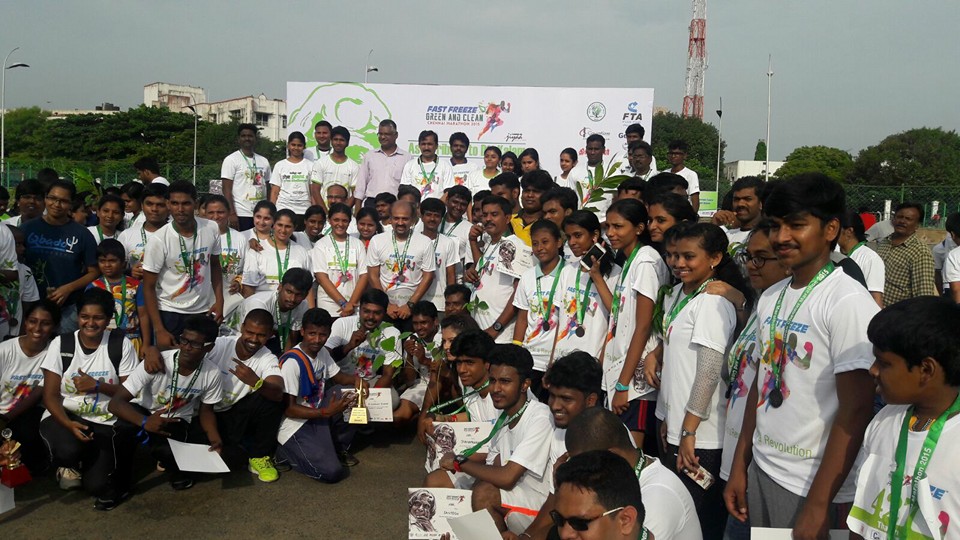 Coming together is a beginning. Keeping together is progress. Working together is success – they took pledge to keep Chennai Clean – hope to join more.
We created an animated explainer video Run for a Revolution which captured the theme of the event, aptly.