"Start with the end in mind. Think of video as a tool, not an end result!"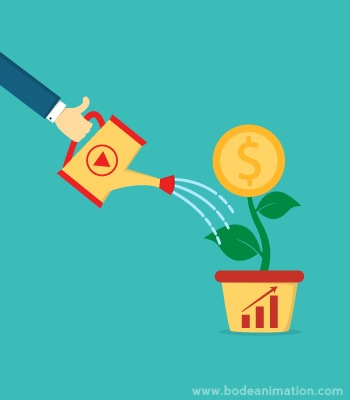 As there are more and more videos created by brands, it's very difficult to make the entrepreneurs and business owners to pay attention on our business concept. So marketers are thinking more critically about their video strategies.
Below are the simple and quick tips for marketing experts, how they can use videos effectively for their business growth:
Tip 1: Create simple weekly videos
When you are looking to have a relevant content for your blog or email campaign then video will be the first choice to engage viewers and it works well for any industry.
A weekly video series supports a stronger connection to your brand and will leave a lasting impression on your customers. Thus, we definitely need to consider of it as "quality spam."
Tip 2: Use videos for Internal purposes
Video has long been used for employee training sessions, but considering now it can also be used to communicate company culture, announcements, expectations, and goals.
Using videos during the on-boarding process and to train employees on new tasks can help improve knowledge and engagement with reduced amount of time spent.
In a survey, about 80% of respondents said that using video could make the onboarding process for new employees simpler, while 87% stated that using video helps train employees faster and cheaper.
Tip 3: Make social cause videos
With a growing number of online ads, its increasingly difficult to get noticed, so an intelligent way is to start working with a specialty agencies to provide something called "viral seeding" – i.e, providing social video advertising and optimization services to cause-related marketing campaigns.
The possible benefits of social cause marketing for businesses include improved PR and customer relationships, and additional marketing opportunities.
Tip 4: Share knowledge via Video Presentation
With videos, employees can effectively share best practices and how-to tutorials. Sharing employee-generated video content not only improves learning, but also boosts creativity, empowers and engages employees, and fosters stronger relationships among team members.
Tip 5: Go for personalized video practises
One of the fastest ways to spread your message is by creating personalized online video that engages and enthralls viewers enough to get them to share it. An online video may not initially result in direct sales, but it creates brand ambassadors, fans, and loyalists—and that's what matters in the long run. Including private, personal video touches in our email, to make the conversation more personal and memorable.
Tip 6: Create an authentic branding video
Videos has the ability to translate the customer benefits of complex technology into simple benefits/takeaways for prospects. Also videos are more successful when it appears in a way that is memorable and accessible and that helps to communicate the targeted audience.
So don't just follow the social media crowd. Be honest and stay true to your core values to represent your real brand. Make sure your video ideas are honest and authentic, and you'll be on the right path to hit the next big market of viewers and, more important for brands, spenders.
Tip 7: Do create FAQ with founder/Role based explainer video
Short videos driven by an interview with the CEO designed to create a connection between upper management and the rest of the business. Regular videos from the CEO offer many advantages over newsletters and emails as they help to build feelings of greater communication and openness across the business.
Tip 8: Videos for Corporate information / Changes
Most websites for tech startups will have white papers, datasheets, app notes — all the text-based, mostly dry stuff that can be downloaded for later reading.
Instead, an interview driven video can help to create an easy to understand breakdown of any changes or new initiatives – replacing what could be pages of text with just a few minutes of video. Since video is visually eye-catching, it's personal, and these days it's even easy to make.
These videos can:
Keep everyone informed of changes in direction, structure, philosophy etc.
Explain reasons behind changes.
Reduce any potential confusion by mapping out changes visually and supporting with on-screen text.
Tip 9: Show off your Company culture with videos
Communicating via video is a way to bring together teams working from different locations, helps to keep everyone in the loop and to feel connected with executives and the organization as a whole, which builds an integrated company culture. This can even be friendly, personable and inclusive and help to build a sense of transparency to encourage greater corporate loyalty.
Tip 10: Use videos in Recruitment/HR induction
Video integration can also be used as an attractive selling point for new talent. Video to recruit new talent can make the process easier and faster for the company and job-seekers alike. Video interviews help avoid the back and forth of scheduling, as well as travel costs.
87% of young professionals tracked to become executives said that a company's investment in video would influence their decision when considering otherwise equal job offers.