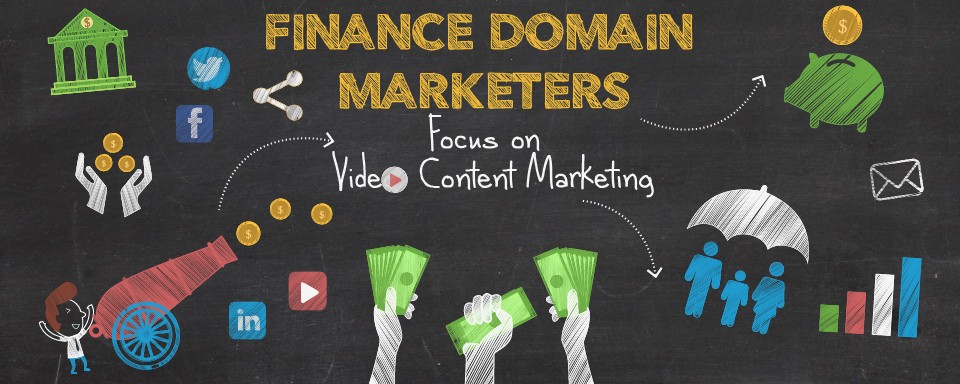 Writing good content is important but marketing the same to create positive organic traffic is the key in the Online Space. Today's web surfers have become increasingly lazier and yet demanding.
When was the last time you actually read a book or a journal or a report, other than just the key points to gather enough information about the gist? If you take more than 5 seconds to answer this question, trust me that you are no different from the millions of people around you.
It is no secret that internet penetration has increased manifold. Almost every individual is aware and is using internet for varied uses. In this scenario, marketing through the online medium becomes prudent and cost effective. Gone are the days of spending oodles in the print and other offline media where reach is a big concern! With the advent of internet, reaching millions of end-users just at the click of a button becomes super easy.
With the constant evolution of internet and its usage, there will be unique and newer methods of appealing to a larger audience. Thus, with the growing popularity of videos, video marketing for the purpose of branding and online presence has grown phenomenally in the last couple of years. Year 2015 has played a pivotal role in the space for digital marketing with videos ruling it.

Videos as a Content Marketing Tool
The power of internet is self-explanatory and ever rising. However, with the rising smart phone users, people have a reduced retention power. Videos play a huge advantage in this and thus the rise of videos as a content marketing tool. One is the omnipresent online medium and the other is the appeal of a video. Combination of these two potent ingredients make a winner of a product for content marketing in financial domains, i.e. videos!
Number speaks louder than words
Especially in the B2B marketing, videos in a website have seen a huge potential of being spotted by Google and higher click rates. Therefore, even if you have articles or blogs on your website, if there is a video embedded, the chances of success is 10 times higher. 71% of marketers say that videos have higher conversion ratios than other marketing tools. Even bounce rates are lower with videos as they are more engaging and say the complete story without much effort. Thus, videos have the highest return on investment to create the best brand awareness.
Forbes report confirms that by 2019, 80% of the entire internet traffic will be video based. This is 64% higher than the 2014 traffic and there is sure growth potential in 2016. In fact, 2016 will mark a significant change in the way Marketers have been viewing content and move more towards Visual Marketing.
YouTube has played a huge role in the success of video marketing. The growing popularity of You Tube has made it the 2nd most popular search engine after Google. Many brands are starting their own branded videos on their Home Page as well as Product Pages to increase clicks and reduce bounce rates. Research says that an average person has a higher retention of videos as opposed to image or text after 72 hours. Retention of videos is 95% vis-à-vis 65% of images and 10% of text.
Social media marketing have also gained popularity with short videos and animated GIFs. Twitter infact has one of the highest visual content through videos.
Therefore, it is a known fact what Internet Revolution has done to the Indian marketing concepts as well. So, videos is the new discovery in the online marketing space.
FinTech Space is not far behind
With Video SEO and Analytics coming up, content marketing has been redefined with videos for the Financial Domain. Getting "Back to Basics" is the key that most financial domain experts are working on, and videos have ruled the space in this regard. Creating short engaging videos in a very simple and lucid language for the common people is what makes a brand more appealing. Investor Education Programs have become popular through videos for most of the financial domain leaders. However, FinTech StartUps are the ones who are revolutionizing this space.
When was the last time you visited the bank other than for locker purposes? Hasn't mobile banking changed the entire banking scenario in urban India? Watching a tutorial to learn something new or installation etc. is far easier than calling someone for help. This is the space, which the FinTech StartUps are capitalizing on!
With Social Media playing an important role in marketing, content in the visual space has been the key for online marketing now and numbers only validate the belief! Videos are very Google and SEO friendly as they are more original than online content.

Financial Space Giants have paved the path
American express, a master storyteller has been using video as a marketing tool for some time now. Videos have a high retention in the end-users mind at less than 7% of online budget thus having a high return on investment.

Barclays is one of the market leaders, in using videos for authentic online content. They have received huge success and recognition as well.

Certain websites in the Financial Services space is actually ruling this space like some of the Life Insurance companies. Their videos have a super high retention and can be identified by most. ICICI Prudential Life, SBI Life are just some of them. Even SEBI Mandated Investor Awareness is being done through videos pioneered by some Asset Management Companies like Franklin Templeton Academy, IDFC Mutual Fund, Birla Mutual Fund, etc. to name a few only


What makes Video Marketing unique?
The key of success in video marketing is to make it as simple and short with the relevant story line in place.
If you still have some doubts over the relevance of online videos, here are some basic advantages of online videos –
Appealing – videos are more visually appealing than the written word. The probability of the contained message being received is higher in a video than in a written article. Clients are more interested in understanding the message through visually appealing videos than reading a long draft of printed words.
Efficient – videos are efficient in conveying the message easily. While words might confuse or jumble the reader's minds, a video breaks down the message into easily understandable concepts and conveys the same to the viewer. Thus such videos are efficient.
Cost Effective – the costs involved vis-à-vis the value received are also not very high. With a little spending, the target audience's interest can be captured. Thus, economically too, online videos are cost-efficient.
However, leaders seem to make a larger mark than the followers in your own space. So, if you are thinking of investing in Content Marketing, try the video space without much further thought into the same. And if you have any further queries, do feel free to connect with me and I am here to help you with the cost-benefit analysis!