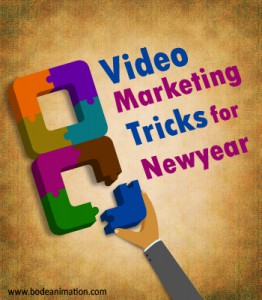 With New Year coming right around the corner, it's time finding the best way to send a fun-filled greeting for your clients. But, it becomes a greater challenge since holiday seasons turn out to be a competitive period for all business enterprises.
Although there may be various medium, video grows out to be an easier option for startups as well as for developed organization. The reason is videos are more engaging and entertaining than a mere greeting card or typing a bunch of words through e-mail. Your clients may either take a look at it or consider it as a spam; it will not create any impact for your brand.
Special greeting videos mean a lot to the clients, it is like showing gratitude to them. So, don't miss the chance of re-connecting with them.
This will not only create a long-lasting relationship with clients, but also will enhance your business branding. It's not new, the custom of sending greetings days back to the ancient Chinese. This time of the year becomes important for all marketers to prepare their marketing campaigns for holidays.